OUI Maine: What Penalties for an OUI Conviction in ME?
By: Vincent LoConte, OUI Attorneys Near Me in Southern Maine discusses being charged with a DUI in Maine

An "OUI case" or "OUI charge" describes the criminal law statute criminalizing having an intoxicating alcohol level or impairing drug consent within your body. In a large majority of other states, this is called a DUI charge, and not an OUI charge, as used by Maine, Massachusetts, and Rhode Island.
The OUI meaning is identical to DUI meaning in other states. Regardless of the acronyms used (OWI, OUI, OVI, DWI, DUI) the essential crime in the same: drunk driving (from alcohol) or impaired driving (due to drugs or other substances).
You may have already reviewed the OUI penalty chart below, so read further on this drunk driving laws page covering operating under the influence (O.U.I.). This article also delves into how a Maine aggravated OUI brings more mandatory, minimum punishments.
The four Maine criminal lawyers near me are DUI lawyers in Maine led by veteran Maine DUI attorney John S. Webb with over 31 years of litigation in Maine. The DUI lawyer Saco Maine lawyer's firm has covered southern Maine counties for over three decades, with many Portland DUI arrests and in other smaller cities like Saco, Biddeford, Augusta, Bath, Camden, Rockland, Gardiner, and Yarmouth.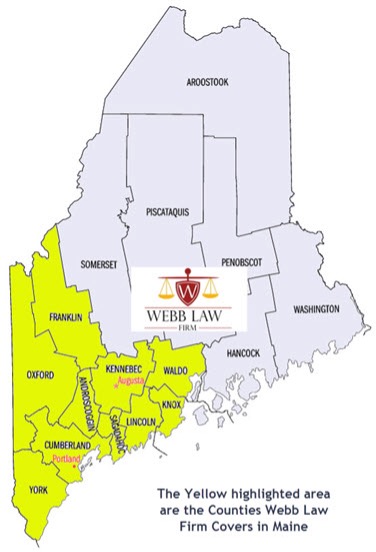 What is OUI Maine? It's about the Criminal Laws in the Pine State. OUI Maine is a program that focuses on the Criminal Laws in the Pine State. Vincent LoConte, John Webb, Nicole Williamson, and Conor Todd are experienced criminal defense attorneys in protecting your rights and providing aggressive defense in court.
They are available to assist you as your Portland DUI attorney, or in the State's capital, Augusta Maine. Making the IMMEDIATE, free call to a Portland DUI lawyer is a crucial first step, to MINIMIZE and license loss.
Our DUI Attorneys in Maine for a First Offence DUI
In this article about DUI Maine first offense, Mr. Webb, DUI attorney Portland, and I will explain more about the penalties. Remember, every OUI in Maine should be challenged because no OUI-DUI can be removed from your criminal record.
The next important point to make is that a 1st offense DUI will (statistically) have the BEST chance of a reduction of charges. Plus, not fighting the DUI first offense creates very serious "jeopardy" (e.g., jail time, loss of all driving privileges) to that driver if a second offense DUI is later accused.
Questions such as whether a Maine OUI plea bargain will be available in your case will come down to a thorough review of all of the State's OUI Maine evidence, such as:
field sobriety test evidence, from the police narrative report or video
evidence of bad driving if any
roadside police video from car cameras or body cameras
any admissions made to police by our client, which does actually happen in some cases.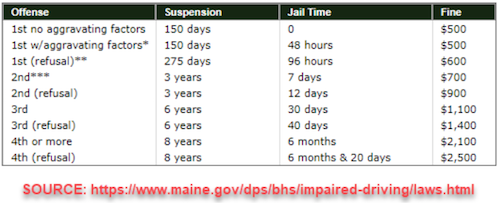 What does OUI stand for? This three-letter acronym (O.U.I.) is Maine's drunk diving crime. Yes, OUI driving is a criminal offense, although an administrative law component (for suspending your driving privileges in Maine) also exists for those who are arrested and refuse the post-arrest breathalyzer or blood alcohol test.
The OUI acronym is short for Operating Under the Influence. While most arrests are for OUI alcohol, Maine OUI laws proscribe being impaired by any substance or OUI drugs. Operating while intoxicated, operating a vehicle impaired, driving under the influence of alcohol (or influence of drugs), or driving while impaired are other ways of describing the same motor vehicle crime.
This abbreviation is almost the same as a DUI in California, Illinois, Georgia, Alabama, Mississippi and Florida. Michigan and Wisconsin use OWI, and Texas, New York and North Carolina use DWI, while Ohio (alone) uses OVI.
Maine OUI Laws and OUI Penalties Explained
DUI penalties for a 1st OUI and Repeat OUI Law Offenses. The first time you are charged with a first offense OUI, it is considered a Class D Misdemeanor. You will pay a $500 fine and the state of Maine will revoke your license for a first offense DUI.
In Maine, the "look back" period (for counting repeat drunk driving offenses) is 10 years. This means that any OUI charge incurred over the course of a decade in any State will be counted toward your first offense DUI, second OUI, or third OUI offense.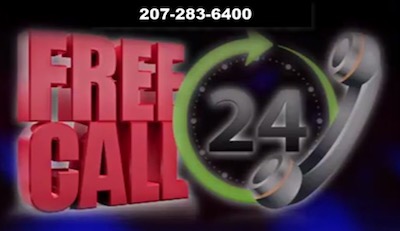 The Southern Maine Law Firm that offers a FREE Lawyer Consultation for Initial Legal Advice on Criminal Charges
If charged with a DUI-OUI offense in the Pine Tree State, it is time to LAWYER UP. Ask about our payment plans during your FREE lawyer consultation. Call today and shift this daily worry onto our shoulders.
Our DUI lawyers near me in southern Maine are available 24 hours a day, when an emergency requires the help of our criminal defense attorneys. With free legal advice at a FREE consultation, what are you waiting for?

WARNING: Maine OUI laws only allow you 10 DAYS after a drunk driving any OUI arrest to appeal the administrative license suspension of your driver's license. Most states allow 30 days, but not Maine.
This sanction against your driving privilege (for any post-arrest refusal to blow or BAC reading at or above the legal limit) will SUSPEND YOUR RIGHT TO DRIVE, if you don't act quickly. Those who REFUSED the post-arrest testing offered by Maine police will have the biggest suspension problems with the Maine Secretary of State, by far.
Because you only have ten (10) days after your DUI-OUI arrest to file the administrative license suspension appeal, our attorneys near me in southern Maine answer our phones 24 hours a day.
Saco, ME Office
16 Middle Street
Saco, ME 04072
Phone: (207) 283-6400
Fax: (207) 283-4900
Portland, ME Office
120 Exchange Street
Portland, ME 04101
Phone: (207) 835-7008
Fax: (207) 283-4900
Sample Client Rating for our Law Firm
I hired John twice to help with two different legal situations. He was outstanding in every regard for both cases. For one of the cases, we were led to believe it was hopeless, until we met John Webb. John much to my surprise took the case, and gave us hope. I know for a fact he worked over and beyond what he charged us for, and landed a very favorable result. You cannot get a more honest, hard working, knowledgeable, skilled lawyer than John Webb.
- Maureen
Please do not include any confidential or sensitive information in a contact form, text message, or voicemail. The contact form sends information by non-encrypted email, which is not secure. Submitting a contact form, sending a text message, making a phone call, or leaving a voicemail for our Maine DUI lawyers near me does not create an attorney-client relationship.
Copyright © 2023, Webb Law Firm