Maine Criminal Defense Attorney John Scott Webb and His Two Associate Criminal Attorneys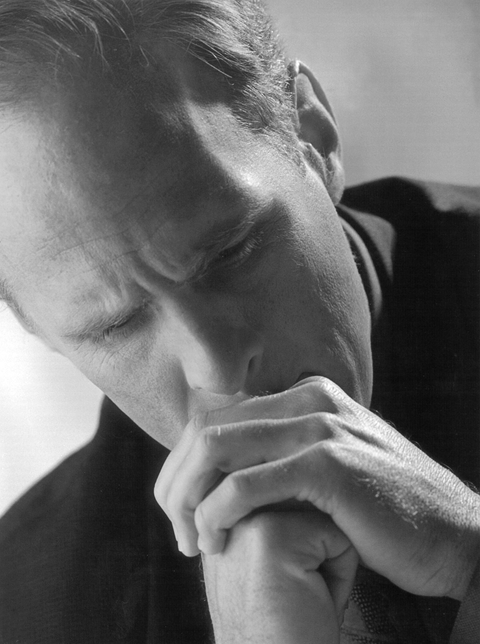 Webb Law Firm is an experienced OUI, DUI, DWI & Criminal Defense Law Firm. If you face criminal prosecution and are considering lawyers near me in southern Maine, take advantage of our FREE lawyer consultation. If you or a loved one needs effective legal representation for a criminal case in Maine, the three attorneys at our law office can provide that help.
Webb Law Firm focuses on Maine OUI and Criminal Defense cases, felony or misdemeanor. Even if you have been arrested on a serious charge, you have rights – and it is important that these legal rights are protected. Every criminal law case our Maine lawyers takes will get the undivided attention of our attorneys in Maine.
Mr. Webb and his two able associate attorneys fight your case vigorously, especially when negotiating with prosecutors. Should your case go to trial, our criminal lawyers in Maine will bring that same passion when cross-examining witnesses and addressing the jury. The southern Maine lawyers at our law firm will put in the time and effort required to help bring your criminal case to a positive resolution.
Our Practice Areas
At Webb Law Firm, our lawyers in Portland Maine and Saco Maine have the skills, experience, and resources necessary to handle numerous types of criminal cases. Whether you need DUI-DWI lawyers near me or a felony murder defense attorney, our law professionals can help. Our misdemeanor attorneys and felony lawyers represent clients who face criminal charges including, but not limited to:
Vehicular Manslaughter
All Driving-Related Charges
Possession of Marijuana
Possession of Drug Paraphernalia
Welcome to the Webb Law Firm
Maine Criminal Defense Attorney John Scott Webb has been protecting the legal rights of the people of Maine for over 25 years. Known as "Big John" to his many friends, Mr. Webb has assembled a team of dedicated and passionate legal professionals who truly believe in one of our country's bedrock principles of criminal justice.
Every person is presumed innocent until proven guilty. Being charged with a Maine OUI or other criminal offense, misdemeanor or felony, does not necessarily mean that you are guilty.
Prosecutors must prove your guilt – and do so under the highest standard of legal proof in the world. The legal professionals of the Webb Law Firm aggressively fight on your behalf to ensure your constitutional rights are protected by forcing the state to do its job according to state and federal laws.
Do NOT speak with law enforcement officers until you have consulted with our office. You have the right to remain silent and the right to an attorney!
Our criminal justice attorneys are here for you when you need us the most. Call our defense lawyers now at 207-283-6400 24 hours a day, 7 days a week to speak with a criminal defense lawyer at our Saco, Maine or Portland, Maine office.
YOU HAVE LEGAL RIGHTS — DON'T LET THE STATE CONVINCE YOU THAT YOU SHOULD PLEAD GUILTY!
Why Should You Call the Webb Law Firm?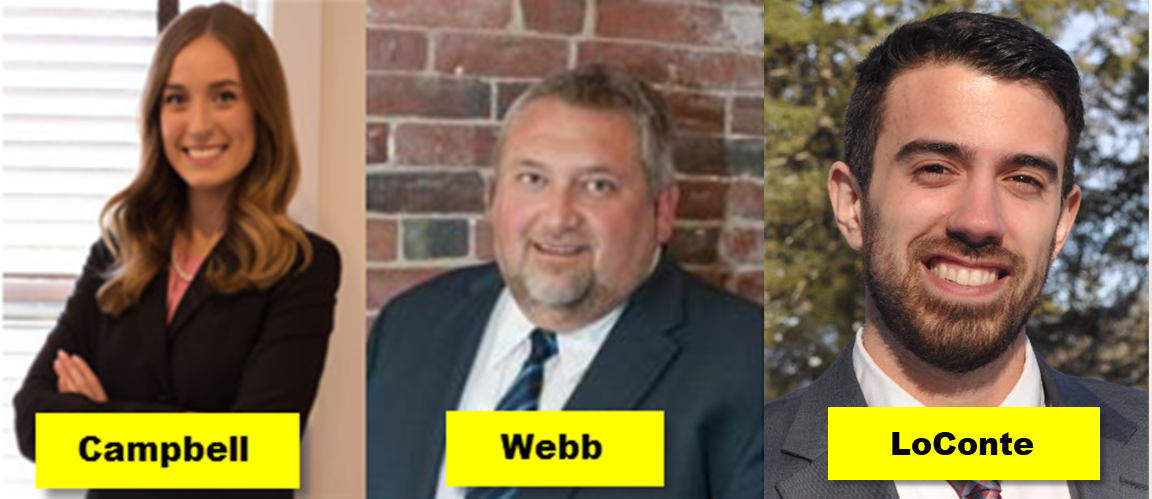 The justice system is a complex combination of state and federal laws and case law that governs how our judicial system charges and proves criminal allegations against an accused citizen. The average person typically does not have a working understanding of the American justice system or the laws applicable to the criminal charges being asserted by the State of Maine.
When people self-represent, and lose at court, they mistakenly believe that they can THEN hire a criminal lawyer. Not so. Unfortunately, choosing to proceed as your own attorney in Maine is perfectly acceptable, and is not an adequate basis to appeal, when you failed to know the law.
The appellate courts in Maine will not excuse you or give you a break because you represented yourself. Even though you have the right to represent yourself in a criminal matter, failing to have an experienced criminal defense attorney can have severe and costly results. Therefore, you need to have aggressive, competent representation from the Webb Law Firm to challenge your alleged criminal offenses.
Much like a trained surgeon has experience with medical problems, our Maine attorneys have extensive experience defending individuals charged with crimes. Our legal training and in-depth knowledge of which criminal defenses can be used to win your case is highly important. In addition, our licensed attorneys in Maine know the laws, rules, and procedures used by the criminal justice system.
A Criminal Conviction Carries Long-Term Consequences
When you are arrested for a crime in Maine, you are facing a monetary fine, but you may also be facing serious jail time and other punishments. A conviction on a criminal charge remains on your criminal history for life, affecting everything from your ability to get the job that you want, live where you desire, or attend the school of your choice.
If your criminal case is handled improperly, the consequences can impact you for the rest of your life – including your personal life and your professional life. Prosecutors may try to convince you that it is in your best interest to plead guilty; however, prosecutors are not looking out for your best interests. The Webb Law Firm is working for you!
We Are Solely Focused on Defending the Rights of Maine Residents Accused of a Crime!
The Webb Law Firm was founded on providing high-quality legal representation at an affordable price to Maine residents who need a criminal defense attorney who believes in their fundamental right to a fair trial. We go above and beyond on every case we accept because we put our client's best interests first and foremost above anything else.
The criminal defense lawyer you hire is key to obtaining the best possible outcome in your criminal case. A criminal charge and arrest are serious legal matters. You deserve an experienced and skilled criminal attorney who is willing to fight for the preservation of your rights. This is the most effective way to fight the criminal charges you face.
Our criminal defenders focus on the most effective way to dismiss or reduce the criminal charges against you. Regardless of whether you are facing a felony charge or a misdemeanor charge, our southern Maine attorneys know the potential penalties are high; therefore, our legal professionals treat each case with the same level of attention, dedication, and commitment.
If you are facing a criminal charge in Maine, the Webb Law Firm can help you. We offer a free consultation so that you can get the answers to your questions about the criminal charge you are facing. Find out how a Saco or Portland criminal defense attorney near me can help protect your right to a fair and impartial criminal proceeding by calling 207-283-6400 24 hours a day, 7 days a week.
The Importance of a Criminal Investigation
You can trust that the prosecution is leaving no stone unturned as it investigates the alleged crime you committed to compile evidence to convict you of the crime. You need southern Maine attorneys who understand the importance of a comprehensive, thorough criminal investigation. Investigating from a defense perspective is a vital step in developing a strong, successful defense strategy.
Our Criminal Justice Attorneys Leave No Stone Unturned!
At the Webb Law Firm, our criminal justice lawyers believe in a thorough investigation to identify key evidence and preserve that evidence to use in our criminal defense strategy to reduce or dismiss your criminal indictment. Our Portland and Saco, Maine attorneys undertake a comprehensive criminal investigation that includes (but is not limited to) the following procedures and steps:
Obtaining, reviewing, and scrutinizing the arrest records and police reports
Interviewing eyewitnesses
Visiting the roadway, for traffic offense cases like an OUI in Maine
Doing a full scientific analysis of the state's evidence in your case
Attempting to interview and investigate any witnesses for the prosecution
Searching for physical evidence: possible video evidence from a business, or similar additional proof of your innocence
Reviewing and analyzing the state's evidence, as provided in discovery
Researching specific case law, statutory law, and constitutional law that applies to your case
Locating and retaining experts to be witnesses on scientific issues, if necessary
From your arrest, bonding and arraignment (your initial court appearance to hear the charges against you) through the discovery phase and pre-trial, our attorneys actively search for evidence to challenge the officer's probable cause for your arrest and the prosecution's allegations against you. Don't wait any longer to hire a Maine attorney near me who is willing to work hard for you to protect your present and your future freedom and well-being.
Do Not Face A Criminal Charge Alone
When you are facing felony or misdemeanor criminal charges in southern Maine, you deserve an attorney who provides personal attention. You want a criminal defense law firm near me that has been recognized for its extensive experience, cutting-edge methods, and positive results, and is willing to travel anywhere in the State of Maine.
Our compassionate criminal defense team understands how stressful and frightening it is when you or a family member has been arrested for a crime, or is being investigated by the police prior to a pending indictment. The potential for high fines, long jail terms, years of probation, and a permanent criminal record can be overwhelming. It is in your best interest to retain an experienced criminal defense lawyer near me in Maine. In the area from Augusta south, to the New Hampshire and Vermont line, our Portland or Saco attorneys can see you immediately. You need answers as soon as possible, even if law enforcement is only investigating a potential crime. DON'T talk to police or an investigator without representation.
The sooner you put the full resources of our law firm on your side the better chance you have of beating a criminal charge. We challenge the aggressive tactics of eager prosecutors who are only interested in increasing their success rate by independently investigating the matter to ensure our clients are not railroaded by an unfair justice system.
Initial Free Legal Advice at the Webb Law Firm Today
For straightforward and informative legal counsel that you can trust, look no further than the Webb Law Firm. Maine Criminal Defense Attorney John Scott Webb and his two associate lawyers, plus support staff protect you during every step of the legal process. If possible, our Maine attorneys want to prevent an arrest to protect your reputation in the community by obtaining an acquittal, dismissal or reduction of charges.
If an arrest cannot be avoided, victory is our law firm's goal as highly-skilled and experienced trial attorneys. Our legal advocates will file suppression motions, assert your Constitutional rights, and fight to have the criminal charges against you dismissed. We work hard to mitigate the criminal charges to the greatest extent possible. Contact the Webb Law Firm by calling 207-283-6400 24 hours a day, 7 days a week. You may also contact Attorney Webb by using our convenient online contact form.