Saco ME & Portland, Maine Sex Offender Registry
By: John Webb, 30-year veteran Criminal Defense Attorney in Maine and Sex Crimes Attorney offering legal advice in this controversial practice area.
When most searchers pull up a sex offender registry map, they are shocked to find offenders residing in their neighborhoods. A comprehensive list of those convicted of a sexual conduct criminal charge constituting a sex offense (e.g., gross sexual assault) is maintained on the State Police registered sex offenders' list, which is sometimes called the "sex offender index," or "Megan's list."

Plus, Maine laws permit warning signs to be posted at any sex offender restricted zone Maine, like near an elementary school. The crime may only be for possessing child pornography, and not for committing a physical act or sexual touching involving a child. Being able to track and locate the residences of sexual offenders near me sexual offenders near me is not difficult by using the sexual predators map and conducting a Maine offender search.
Our Maine criminal defense lawyers have assisted those convicted of sexual acts (of all kinds) that are on the Augusta Maine sex offender registry, the Lewiston Maine sex offender registry, the Portland sex offender registry, the Saco sex offender registry, and other places in the southern part of the State of Maine. All locations with the Pine Tree State depend upon the state and federal sexual predator database that was created when the federal government acted to create better oversight of those convicted of sexual misconduct under Megan's Law.
When a person is released from a corrections facility, like county jails or state prisons, the department of corrections is federally mandated to report that release. All convicted sex offenders must register with the Sheriff of the County of their residence.
The State of Maine Registry keeps up with the sex offender town, the sex offender's registry history, and will place them on the sex offender registry Maine map. This allows concerned neighbors to know their residence locations of the residents on the sex offender list, Maine.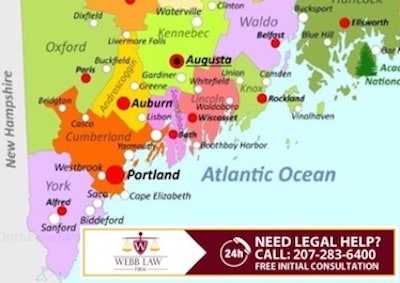 Once released, each state is tasked with keeping the Department of Justice apprised of any non-complaint violations, on the county registered sex offenders list. This applies equally to the woman sex offenders near me the male sex offenders Portland, Saco, and other southern Maine cities.
Each year, the lists are updated. Thus, the Maine sex offender list 2018, the Maine sex offender list 2019, the Maine sex offender list 2020 and the Maine sex offender list 2021 should all be in place at the county Sheriff's Department. The sex offender registry Maine is accessible here.
Sex offender warning. Laws across America are set up to assure easy access to the sex offenders list. "SOR" is the acronym for sex offender registry.
Sexual abuse (in the State of Maine) is discussed below. These laws specifically apply to behavior toward children and not adults. More and more citizens are going online and searching for sex offenders near me.
What Is Sexual Abuse of Minors?
Sexual abuse occurs when someone in a position of authority or power takes advantage of a person's trust and confidence. The crime in Maine is a unique statute which criminalizes only sexual abuse toward children. This crime is committed when an adult improperly touches, introduces, involves, or exposes a child to sexual activity, images, or videos.
What is the Age of Consent in Maine? In the Pine Tree State, a child that is under the age of sixteen (16) cannot consent to participate in sexual acts. The age of 16 is the most common, but lower than some other states, which use age 17. So, for those dating many different people, the legal age of consent in Maine is 16 years old.
One variance to the Maine age of consent laws. However, our state does have what is termed a "Romeo and Juliet" law. This law modifies the rules somewhat (and the severity of potential punishment), when sex occurs between participants who are less than five (5) years older than the other sexual participant.
This limited, legal concession in Maine's sex laws may be our primary defense to a sex crime charge. Those activities can involve different illegal conduct. It includes touching a victim in a sexual manner. It can include forcing a victim to touch the perpetrator's genitals or in a sexual way.
Or the perpetrator can make the victim look at sexual body parts or watch sexual activity in a media format, such showing a pornographic film to a child. Acts of a sexual nature or sexual exploitation of a child are just some ways for this crime to be committed.
How Sexual Abuse May Occur. Sex crime charges like sexual violence or making any type of sexual contact with a child under age 14 is likely a felony in Maine. This fact sheet directory assists in age of consent issues in various US states.
The National Sex Offender Registry and Local Law Enforcement Sex Offender Database
If convicted, a person must register and be monitored on the Sex Offender Registry in the county of his or her residence. A National Sex Offender Registry exists for the United States, and the federal authorities receive notice of every arrest with fingerprints and a mugshot.
The national sex offender public database can create an imminent arrest threat to anyone who fails to register and report, when moving to a new residence. Law enforcement maintains a Maine sex offender map, which members of the public can access. To be able to track all movements, an advance request to leave one location and go to another approved place is part of the federally-controlled interstate compact law.
Hire an Experienced Sex Crime Lawyer for Your Criminal Defense
Being charged with a sex crime is a life-changing event. Many people believe that the accused citizen is guilty already. Merely obtaining a bond, with multiple restrictions and monitoring requirements is difficult and cumbersome. Persons charged with sex offenses may be geographically limited as to where they can be or the places they cannot enter.
Sex crime defense is unlike any other criminal law topic. Selecting the right criminal defense attorney may be the most critical decision for a person accused of these highly inflammatory criminal accusations. When you have spoken to any of our criminal defense lawyers, you will learn a great deal about what to expect and how things in your work life and home life may be altered, even before trial.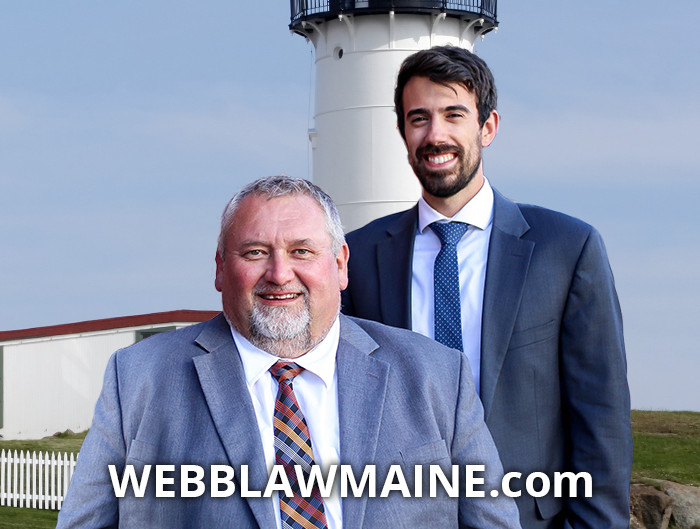 For a FREE consultation, call John Webb, Vincent LoConte at (207) 283-6400. Our law firm consisting of 4 criminal law attorneys answers your calls 24-7, so call now.
When you call our seasoned criminal lawyers near me in southern Maine, we listen to your story and fight for your innocence. Only a few Maine law firms routinely take cases involving defense by criminal defense attorneys for sex crimes. John Webb now has over 30 years defending such cases in southern Maine.
For More Information on Sex Crimes in Maine
Common misspellings of sex crime terms
pedofile near me
pedofile
pedofiles
pedofiles