Sex Offender Registration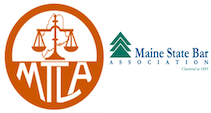 Sexual Abuse Cases in Maine
In recent months, America has been inundated with extensive news coverage regarding the criminal trial for sports doctor Larry Nassar, who has been convicted of sexual abuse of children on the United States Olympic Team. He joins a long list of registered offenders that can be accessed with a national sex offender search.
Sexual abuse (in the State of Maine) specifically applies to behavior toward children and not adults. More and more citizens who learn about the easy access to the sex offenders list (SOR is the acronym for sex offender registry) are going online and searching for sex offenders near me. When most searchers pull up a sex offender registry map, they are shocked to find offenders in your neighborhood.
When a person is released from a corrections facility, like county jails or state prisons, the department of corrections is federally mandated to report that release. Then, each state is tasked with keeping the Department of Justice apprised of any non-complaint violations, on the county registered sex offenders list. The sex offender registry Maine is accessible here.
What is Sexual Abuse of Minors?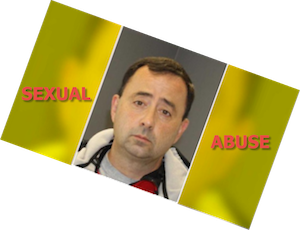 Sexual abuse occurs when someone in a position of authority or power takes advantage of a person's trust and respect. The crime in Maine is a unique statute which criminalizes only sexual abuse toward children. This crime is committed when an adult improperly touches, involves or exposes a child to sexual activity, images or videos.
Those activities can involve different illegal conduct. It includes touching a victim in a sexual manner. It can include forcing a victim to touch the perpetrator's genitals or in a sexual way.
Or the perpetrator can make the victim look at sexual body parts or watch sexual activity in a media format, such showing a pornographic film to a child. Acts of a sexual nature or sexual exploitation of a child are just some ways for this crime to be committed.
The National Sex Offender Registry and Local Law Enforcement Sex Offender Database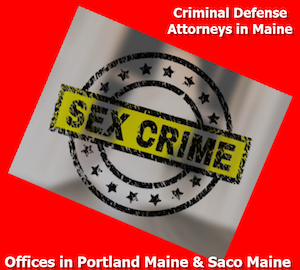 If convicted, a person must register and be monitored on the Sex Offender Registry in the county of his or her residence. A National Sex Offender Registry exists for the United States, since the federal authorities receive notice of every arrest with fingerprints and a mugshot.
The national sex offender public database can create an imminent arrest threat to anyone who fails to register and report, when moving to a new residence. To be able to track all movements, an advance request to leave one location and go to another approved place is part of the federally-controlled interstate compact law.
The Maine Law on Sex Offender Registration Law (2017)
Unlike many other States, the Pine Tree State has a "sunset" law for registering as a sex offender. In our state, a registrant for 10 years, if not reoffending in that time frame, will terminate after 10 years. However, moving from our state to a stricter jurisdiction, like Louisiana, Georgia or North Carolina may trigger a legal problem. You could be arrested for not registering in a new state with a lifetime registration requirement.
Moving from Maine could dramatically change the oversight of your sex registration. In both Louisiana and Texas, sex offenders must go to a local law enforcement agency and submit to polygraph testing at least annually. So, your duty to register is controlled by the law in your new state of residency.
Known as "Meghan's law," the sex offender registry law in Maine is controlled by the law in place at the time the crime was committed. This law is often incorrectly called the "megan law." Under the Maine State Police, "Title 34-A MRS, Chapter 15, Sex Offender Registration and Notification Act of 1999, the governing law for sex crimes committed prior to January 1, 2013.
A sexual abuse charge carries heavy consequences. If convicted, the conviction will have a life-long, irreversible impact on your life. Any sex crime (including child sex abuse) committed on or after January 1, 2013 is governed by a new Maine law. Under Title 34-A MRS, Chapter 17, the Sex Offender Registration and Notification Act of 2013, new rules and regulations are in place"
The related sexual violator registration and monitoring regulations can be found in Chapter 14 and Chapter 15 of the Bureau of State Police rules. The Maine Sex Offender Registry web site is searchable and available online.
Sexual Abuse Law in Maine Only Applies to Crimes Against Children
Sexual abuse can happen between a child and an adult. That could mean a parent and child. It could also happen between a doctor and patient, a teacher and student, or a priest and parishioner. It can even happen between a child and an older child.
How Sexual Abuse May Occur
Sex crime charges like sexual violence or making any type of sexual contact with a child under age 14 is likely a felony in Maine. This fact sheet directory assists in age of consent issues in various US states.
Maine Sexual Assault Laws and Age of Consent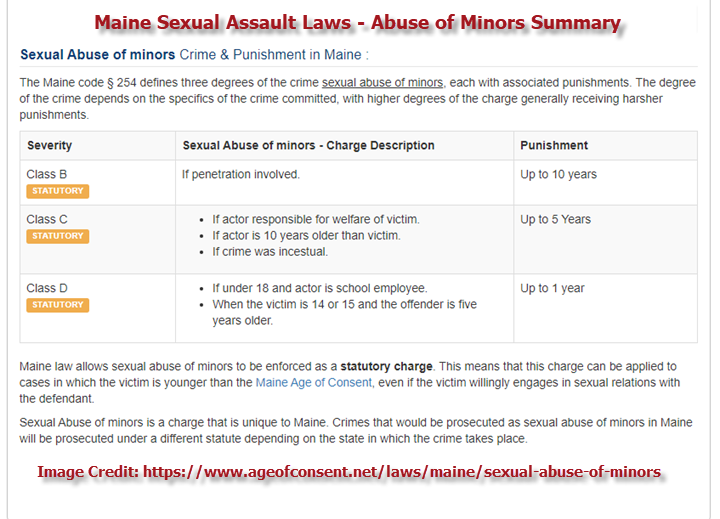 All 50 states have laws recognizing that children cannot give informed consent to any sex act. In the US, the age at which a young person can give consent typically ranges from 16 years old to 18 years old. Maine has four (4) statutes that lay out the age of consent for the various criminal acts.
Hire an Experienced Sex Crime Lawyer for Your Criminal Defense
Being charged with a sex crime is a life-changing event. Many people believe that the accused citizen is guilty already. Merely obtaining a bond, with multiple restrictions and monitoring requirements is difficult and cumbersome. Persons charged with sex offenses may be geographically limited as to where they can be or places they cannot enter.
Sex crime defense is unlike any other criminal law topic. Selecting the right criminal defense attorney may be the most critical decision for a person accused of these highly inflammatory criminal accusations. When you have spoken to any of our criminal defense lawyers, you will learn a great deal about what to expect and how things in your work life and home life may be altered, even before trial.
For a FREE consultation, call John Webb, Vincent LoConte at (207) 283-6400. Our law firm answers your calls 24-7, so call now. When you call our seasoned criminal lawyers near me in southern Maine, we listen to your story and fight for your innocence.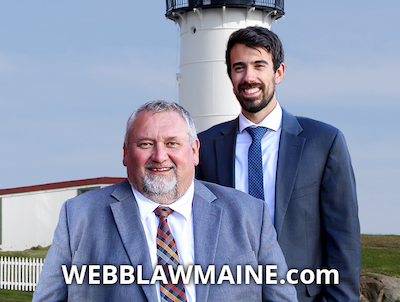 For More Information on Sex Crimes in Maine