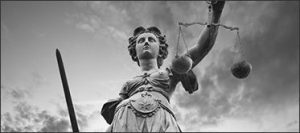 In Maine, many think that if your breathalyzer test comes back under .08, then you have passed the test and are free to go. This is not usually the case. This is because the law in Maine states that at the time of operation, a person had a breath or blood alcohol concentration of .08 or more or, were under the influence of intoxicants.
Impaired to the Slightest Degree
To be under the influence in Maine is to have your mental or physical faculties impaired however slightly or to any extent by intoxicants. This means that if you blow a .07 and the officer thinks that you are impaired slightly, you can be charged with an OUI. Not having the .08 breath test to fall back on makes the case much harder to prove for the State, but they can still use the officer's observations to try to prove that you were impaired while operating. If you were to do poorly on your roadside tests, the officer may use that as evidence of impairment. This becomes a problem if your balance was effected by something other than intoxicants such as an injury or even the weather.  Even if the case is much more challenging to prove for the State, charges for OUI with tests under .08 are not uncommon.