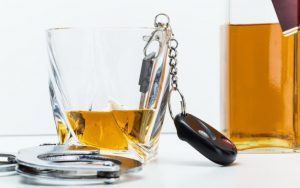 Written by Intern Nicole Williamson, UMaine Law
It's that time of year again, and alcohol plays as big a part in the festivities of the season as stockings and candy canes. But before you get boozy celebrating the end of 2020 (finally!) you should make sure you have a designated driver or alternative travel plans. Every year, Maine sees an uptick in OUI arrests during the holiday season. The best way to avoid an OUI is, of course, to avoid drinking and driving. Still, even folks who have the best intentions can get caught up in the holiday spirit and end up buzzed behind the wheel.
I Got Pulled Over…Now What?