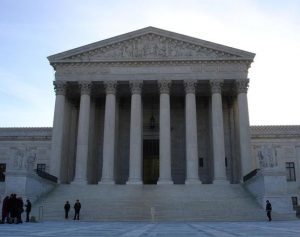 This week the Supreme Court, in United States v. Jones, ___ US ___ (2012), decided that placing a GPS on a person's car and tracking to movements is a search that requires a warrant.  This is an important decision for several reasons.  First, changes in modern technology make it easier for government to intrude on our privacy.   Second, it made it clear that there are two ways to analyze when a search warrant is needed.  Third, it shows that the Court may change its views of the Fourth Amendment as technology becomes more invasive of our privacy.
The facts were that Mr. Jones was suspected of drug dealing.  Drug agents got a warrant to place a GPS on his car by a certain date in Washington, DC.  They did not put the GPS on the car as specified in the warrant.  Instead, they found the car in Maryland and put the GPS on the car after the warrant date.  They tracked every move his car made for four weeks.  Using the GPS information agents found evidence that arguably tied Jones to drugs and money.  They charged him in a drug trafficking conspiracy.
Jones moved to suppress the evidence (prohibit the government from using it at trial.)  He argued that placing the GPS on his car was a search, and that the search was illegal without a warrant.