In Maine if a person is driving a motor vehicle and has a blood alcohol concentration (BAC level) of 0.8% or more, they are arrested and charged with a criminal offense known as OUI (operating under the influence). In other states, this type of driving offense is called driving under the influence, or DUI.
A lot of our law firm clients ask us if they are accused of a felony or misdemeanor crime. The answer depends on the circumstances of your criminal case. For example, if this is your first OUI and no one was injured, you likely will be charged with a misdemeanor.
On the other hand, understand that if you have prior OUI convictions in any state within a certain number of years, or your impairment caused injuries or even death, then felony charges will be brought against you. This is complicated legal work that an experienced DUI lawyer near me in Portland, Maine can handle more easily.
If you're accused of OUI and eventually convicted, you can lose the right to drive in the state of Maine for months or even years. But if you contact us within 30 days of your arrest, our lawyers in Maine for DUI defense can work to get you a hardship license if you file an administrative license suspension appeal by the hard deadline.
Call today to make an initial free consultation appointment with our Portland, Maine traffic tickets lawyers near me so you can keep driving legally. Our lawyer reviews explain our success rate for our clients, so please take a look.
OUI vs DUI: What Does OUI Stand for in the Pine Tree State?
In general, both OUI (operating under the influence) and DUI (driving under the influence) are used for a drunk driving charge in certain states. For a DUI first conviction, you can be charged with a fine between $500 and $5,000 and have your driver's license suspended for 45 days.
The value of an excellent criminal defense attorney near me can't be emphasized enough when you're accused of a criminal offense. A smart criminal lawyer begins working on your case the same day they are hired.  If you or a loved one has been accused of a criminal offense, contact our skilled and experienced criminal defense lawyers in Portland, ME.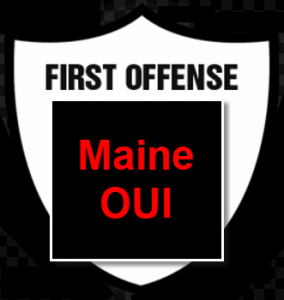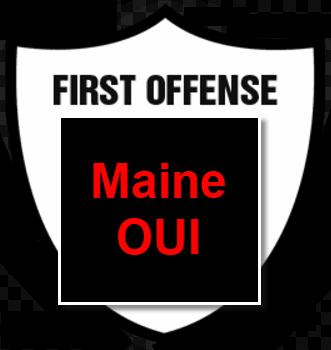 Overview of Various Legal Issues Pertaining to a First OUI Charge in Maine
First, this intoxicated driving charge can be operating (or attempting to operate) any type of motor vehicle while under the influence of any intoxicant. An intoxicant is any substance, liquid, vapor, plant material or chemical (including prescription medications, drugs or illegal substances like crack cocaine) or the most common intoxicant, ethanol or "drinking alcohol."
A driver may also be under the influence of a combination of impairing substances. The status of being "under the influence arises if your mental or physical faculties (or both) are impaired to the slightest degree." This extremely high standard disregards whether you can still safely drive or operate a motor vehicle.
An additional type of drunken driving crime can occur when a person operates or attempts to operate a motor vehicle in the Pine Tree State when she or he has a blood alcohol level or breath-alcohol content of 0.08 grams percent or higher. This type of Maine driving offense has no requirement that the Prosecutor prove that the person behind the wheel was impacted by or affected by the alcohol that he or she consumed.
If you're accused of this serious driving offense, and eventually convicted, you can lose the right to drive in the State of Maine for months or even years. Also, the State of Maine only allows 10 days for a person to appeal the administrative license suspension caused by a "refusal to be tested" following an operating while impaired arrest.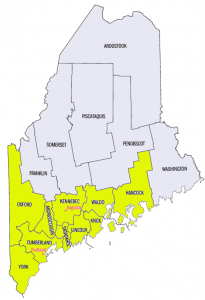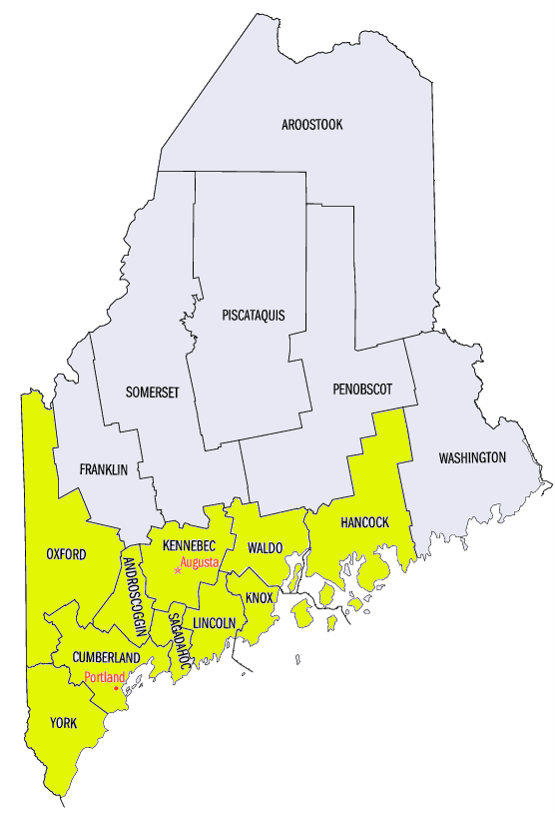 A person having two or more prior convictions for intoxicated driving or drugged driving, or your new OUI charge caused serious bodily injuries to another person or resulted in a death (or more than one death), then felony D.U.I. charges will be brought against that arrested driver.
Maine OUI laws also penalizes cases more aggressively when "aggravating circumstances" like a BAC reading of 0.15 gr. % or more is obtained in a post-arrest forensic test. Another aggravating circumstance will be utilized against the driver by the prosecutor if any passenger within her or his vehicle was under the age of 21 years.
Finally, when an accused impaired motorist was substantially exceeding the speed limit to the extent of going 30 mph or more over the posted limit, or had an accident, Maine laws require a mandatory minimum two-day jail sentence. Plus, laws in Maine penalize those who refuse to submit to an implied consent test of your breath, blood, urine, after being told by the officer of your legal obligation to provide that sample.
This "refusal to be tested" will result in DUI penalties that include four (4) days of jail time and the imposition of a $600 fine. All fines have substantial surcharges of 20% plus additional fees. Some judges routinely exceed these minimum sentences.
Finally, when our legal team members provide you with a free lawyer consultation, the information we receive will be held in strict confidence. Our goal is to assist you in finding a fair, equitable and sensible solution to your case. In fact, after our no cost interview, if you will not be able to afford private legal counsel, we will explain how you can obtain an appointed criminal defense lawyer near me for your criminal case.
DUI Lawyers Near Me in Portland or Saco, Maine
If you're looking for a DUI criminal law attorney near me in Portland, Maine, the Webb Law Firm is here to provide the best defense against life-changing charges. Our experienced team of criminal lawyers is not afraid to fight for your rights in court, and works hard to achieve the outcome you want.
Get Initial Free Legal Advice. Call today to our Portland ME or Saco ME law office locations by dialing our 24-hour phone number: 207-283-6400. Our four criminal defense attorneys take calls seven days a week and one of our lawyers will call you back. The more time our lawyers in Maine are given to prepare for your upcoming day in court, the better the results.