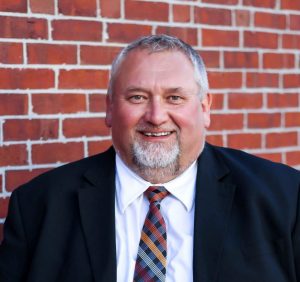 After getting an OUI/DUI in Maine, there are often lots of questions that may come into your mind.  Most of them have answers that can be found as you search for legal services.  One question that cannot be answered online is how much does a Maine OUI cost?
Specifically, how much are court fines, OUI school, attorney's fees, and license reinstatement fees? How much is an ignition interlock device installed on my car? What if I lose my job? What if an OUI on my record keeps me from getting a new job?
Let's break down these expenses one by one:
Maine OUI Court Costs
A first offense OUI is a Class D crime, which has a maximum jail sentence of 364 days, and a maximum fine of $2,000.  The mandatory minimum penalties are a fine of $500, plus court fees. Court costs often change due to added surcharges which are 20% or more of the actual fine amount, therefore the $500 fine really ends up being closer to $650. If you refused to submit to a breath, blood, or urine test to measure your blood alcohol concentration or BAC, you will then face a mandatory minimum fine of $600 plus the 20% or more  surcharge – so the fine would be around $785.
A second offense OUI is also a Class D crime. The mandatory minimum fine for a second offense OUI is $700 plus court fees. If you refused to submit to a chemical test (breath, blood, urine), the mandatory minimum fine increases to $900 plus fees.
A third offense OUI is a Class C crime, which has a maximum jail sentence of 5 years and a $5,000 fine. The mandatory minimum fines are $1,100 plus court fees. If you refuse a test, the mandatory minimum fine will be $1,400 plus fees.
A fourth or higher OUI offense will be a Class C crime or higher.  The mandatory minimum fine will be $2,100 plus fees or $2,500 plus fees if you refused a test. However, often the bigger concern for a third or higher offenses is the felony charge and mandatory MAINE DUI jail times.
Driver's License and Driving Costs Including Higher Insurance
The Maine BMV will also likely suspend your license when you receive an OUI.  In order to get your license back after a suspension, there is a license reinstatement fee of $50.  You will likely also have to do the Maine Driver Education and Evaluation Programs (DEEP).  The weekend program has a cost of $300.  Some people may be referred out for further counseling.  Fees will significantly increase and will depend on the counselor.
While under suspension, you may consider options such as an ignition interlock.  The costs here also vary.  Every location that installs the device will charge a different fee, but most are at least $150.   The monthly maintenance fee is between $40 to $100 per month and there will also be a fee to remove the device which will be comparable to the installation cost.
Auto insurance costs will most likely increase if convicted of an OUI, but it would depend on the insurance company and other factors based on your driving history.
Alternative Sentencing in OUI Cases
Maine has an alternative to serving jail time called the alternative sentencing program.  If you qualify, fees vary based on county and number of offenses.  The chart outlining the fees is shown below:
1st Offender                                       2nd Offender                                 County____________
$300                                                  $400                                     Cumberland County
$275                                                    $450                                          York County
$185                                                   $400                                  Androscoggin County
$200                                                   $375                                     Kennebec County
$300                                                   $500                                     Sagadahoc County
Cost of Rehab, Community Service, and Out of State Fees
Every case is unique and may have other hidden costs.  For example, some people may have to enter a rehab program or do community service.  These fees will vary based on the program and if insurance will be applied.  Other fees could be in play if you are not a Maine resident and your home state takes action against you.
Cost of an Attorney
A standard OUI attorney fee can not be listed because every case is unique, and every attorney is different.  If you would like to speak to a Southern Maine OUI attorney near me and get a price for your case, Webb Law Firm does not charge a consultation fee, and would be happy to go over your case with you to help you figure out what your best options are moving forward and provide you with a fee for representing you in your case.  Our office is open 24/7 and can be reached at 207-283-6400 to set up a time for your free attorney consultation.