Age of Consent in Maine: The Romeo and Juliet Law
By: John Webb and Nicole Williamson, criminal attorneys near me in Southern Maine
Maine consent laws. In all states in the USA and District of Columbia, statutes are in place that criminalize older persons engaging in sex with certain older individuals. The intent of the laws is to protect children from sexual abuse by setting a minimum age for being able to consent to various types of sexual contact with others.
What is a Romeo and Juliet exception? This page offers an overview of various issues associated with sexual offenses and with age of consent in Maine 2023 (which are the same as age of consent in Maine 2022).
In Maine, the legal age for sexual activity is 16 years old. In Maine, older individuals having sex with someone younger that sixteen may result in serious legal consequences, if not allowed an "exception" under the State's Romeo and Juleit Law.
A constant question asked daily in Maine is "what is the age of sexual consent?" The Romeo and Juliet exception in Maine allows consensual sexual contact between 14 years or 15 years old and those up to 5 years older.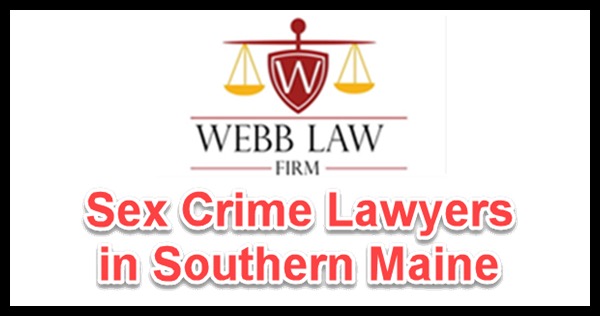 At What Age is it Legal to Have Sex in the Pine Tree State?
In other words, state laws can regulate when consent is even valid, for being able to agree to any type of sexual contact. Every jurisdiction writes the rules controlling "what is the legal age to have sex," and setting clear rules for who can consent and who cannot. So, "consent" in the United States is determined by different laws in every state.
Don't confuse Maine legal age of consent laws with sexual acts against another person's will. The Maine rape law is set forth here, to be reviewed for situations covered by non-consensual sex acts. It is entitled "Unlawful sexual conduct."
If someone has sex with another person without their agreement, they can be found guilty of sexual assault or assault. Our task, if you hire our attorneys near me in Southern Maine, is to keep our clients off the sexual offender registry.
In addition, Maine has laws controlling an adult displaying sexually explicit materials to a young person. This law, called "Sexual misconduct with a child under 14 years of age," carries its own penalties, even if sex does not occur.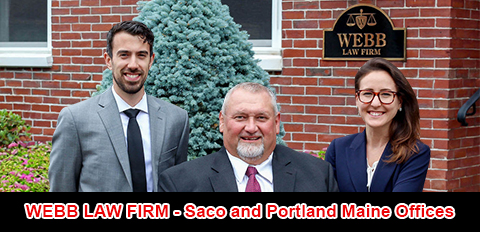 Another law relating to exposing genitalia to young people is in place in Maine. It is entitled, "Visual sexual aggression against child." The wording of that sex law can be read by clicking the link in the last sentence.
Every state writes its own laws, and the State of Maine has put in place multiple statutes to criminalize such conduct in a variety of situations. This article will highlight the central concepts of those laws.
The Romeo and Juliet Law Maine. In the Pine Tree State, the Maine age of consent is 16 and engaging in sexual activity with children under 15 is considered statutory rape. In addition, the State of Maine has even stricter laws for schoolteachers and for any employees working with children of all ages.
The Legal Age of Consent in Maine. In cases of statutory rape in Maine, the crucial detail is the age of the minor or the relationship between the adult and the minor. Even if the minor agrees to or instigates sexual acts, the accused, older participant can still be found guilty of the offense.
By comparison, what is the Romeo and Juliet Law New Hampshire? Having consensual sex with someone under 16 in New Hampshire violates statutory rape law. So, if within the boundaries of our neighboring state, these laws apply.
A close in age exemption exists for partners nearby who are less than 3 years apart, and only when the younger party is older than 13 but person under the age of 16. Should the elder individual be in a supervisory role for the younger one (such as a teacher to a student), the age of consent is then moved higher to age 18.
Maine's Statutory Rape Laws
Gross sexual assault in Maine is committed when a person engages in non-consensual oral, anal, or genital contact.
when the alleged victim is younger than the age of fourteen (14);
when the accused is a teacher or school employee and the victim is a student who is subject to that teacher's (or other school employee's) authority, or
when the accused defendant is a teacher or worker at a place like a daycare, youth center, or an alcohol or drug rehab facility, and the victim is someone under 18 years old who reside there and is under that worker's or teacher's control or supervision;
Special sentencing guidelines are in place in Maine. Repeat offenders will find very harsh, lengthy jail terms will follow new offenses, if convicted again.
In the situations of our customers, individuals confronted with criminal charges by the state's judiciary seek assertive criminal defense attorneys. Our lawyers in Southern Maine are ready to help clients facing State or Federal charges.

In Southern Maine (from Augusta Maine and south of there) our litigation professionals are prepared to assist clients who are accused of violating State or Federal laws. John Webb, Vincent LoConte, Nicole Williamson, and Conor Todd are skilled criminal attorneys. Our legal warriors near me will ensure that your rights are protected and provide robust defenses.
In addition, our phones are answered 24 hours a day, 365 days of the year. This is because criminal cases are often emergency legal matters. Call the Saco number 207-283-6400 or the Portland office number at 207-835-7008, for your initial FREE consultation.