By Southern Maine OUI Super Lawyer John S. Webb – ME Criminal Defense Attorney Near Me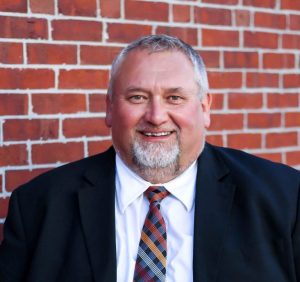 One of the most debilitating OUI penalties is a driver's license suspension. This means you are banned from legally driving for a certain number of days, months, or years. Since 2009 the license suspensions for repeat DUIs has gotten longer – a lot longer.
How Long Is a License Suspended For One OUI, 2 OUIs, 3 OUIs, or 4 OUIs?
Across Maine the OUI license suspension period is the same. For  a first DUI your license will be suspended for 90 days.  A first OUI offender has more driving options than a repeat offender, including installing an ignition interlock device on every vehicle the convicted person plans to drive. I will explain how IIDs work shortly.
The license suspension for a second DUI in 10 years is 3 years.  For a third DUI in 10 years the loss of driving privileges is 6 years.  For a fourth DUI or greater your license can be suspended for 6 years.  And except for a first offense OUI, there are no work licenses available.  A work license means y9u can drive to and from work only so you don't face economic hardship. A temporary work permit cannot be used to drive to a college town on a Saturday to watch a football game.
If you get pulled over again by the police and you weren't coming to or from your place of employment, you are now in more legal trouble than before, and it will be much harder to obtain a favorable outcome in your pending OUI case. Don't drive on a suspended license in Maine.
Is An Ignition Interlock Device An Option?
Maine is a rural state.  We have no buses or trains outside of a couple of cities.  For most people a second or third OUI in 10 years means the end of their job.  It means installing an Ignition Interlock Device (IID) on their car and paying a monthly monitoring fee plus installation.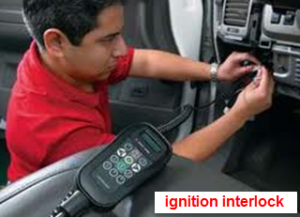 An IID is a machine hooked to your car's ignition.  Before the car will start the driver must breath into the IID.  If the IID detects any alcohol at all the car won't start.  Once the car starts there are two more checks during the first half hour of driving.  If the IID detects alcohol while driving the lights and horn start going on and off.  The blood alcohol concentration (or BAC) of every breath are recorded.  If the driver tests positive for intoxicated driving their driver's license can be suspended again.
With an IID professionally installed the 3-year suspension for a second DUI is shortened to 9 months.  The IID stays on the car for 2 years.  A third DUI driver's license suspension is shortened from 6 years to 3, with an IID required for 3 years.  A fourth or subsequent DUI is not shortened by  an IID, but after the 6-year suspension is over the driver must continue with an IID for 4 years.
For some people – the people who can afford an IID – this is a pretty good deal.  But an IID isn't cheap.  It costs $80 or more to install it, $60 or more every month to rent it, $15 or more every 3 months to calibrate it, and $40 or more  to take it out when your time is up.  For someone making minimum wage that is 6% or more of their take-home pay.  That is if someone still has a job after 9 months or 3 years without any license.
A lot of families fall below the poverty level when a wage earner loses their job. Children go hungry.  Families fall apart.  There has to be a better way to help people keep jobs and still protect the people on the roads.
How about allowing a work license with an IID right away – from the first day of the suspension?  The driver would have to show they already started alcohol treatment (seeking help for alcohol abuse).  The driver would have to stay in treatment (overnight rehab facility, outpatient rehab, and/or Alcoholics Anonymous (AA meeting attendance) until the certified addiction counselor says it's okay to stop attending.
Yes, there would be financial hardship.  But the hardship would be a lot less than what it is today.  Fathers and mothers would not be unemployed for months or years before getting their valid driver's license.  More Portland ME and Saco ME families would stay together.  It isn't a perfect solution to a difficult problem. But it's a whole lot better than putting people out of work and families on welfare.
Call today and speak to Saco ME OUI lawyer John Webb or Portland ME criminal defense attorney Vincente LoConte about the best way to defend you in court. You will receive a free lawyer consultation and get experienced legal services near me.