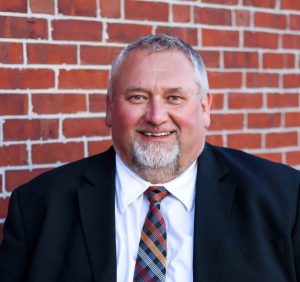 Born: Sanford, Maine, 1961.
Residence: Sanford, Maine.
Married since 1998.
Ranked among the highest for criminal lawyers in Maine, criminal defense and OUI defense attorney John Scott Webb has extensive experience with defending operating under the influence (OUI) criminal charges. Big John has defended thousands of citizens accused of intoxicated driving (operating a motor vehicle under the influence) in these DUI-OUI cases in Maine over the last 29 years.
The Maine OUI attorney has received many recognitions, awards and accolades for his proven success as a DUI defense attorney for both alcohol and drugs impaired driving charges. John is fully versed on Maine OUI laws, and even takes cases up on appeal in Maine's appellate courts, after a wrongful guilty verdict.
With this vast courtroom experience helping those who drink and drive, what other legal advocate near me offers free legal advice at your initial FREE consultation? Plus, what criminal law attorneys know Maine OUI penalties like the back of their hand and how to attack a faulty breathalyzer test?
What other DUI lawyers in Maine have nearly three decades of targeted legal services for your misdemeanor or felony charges? If this extensive experience makes John and his associates a good fit for your pending criminal charges, call today at 207-283-6400.
Widely considered to be one of the best lawyers in Maine for criminal defense, Mr. Webb has earned a unique honor. That special recognition was being the first DUI defense lawyer from the Pine Tree State to be invited to lecture on the topic of defending driving under the influence cases at the National College for DUI Defense at its Summer Program.
This national DUI-DWI attorney seminar is conducted annually at the Harvard University Law School in Cambridge, MA. No other criminal attorneys in Maine who represent impaired drivers for the drunk driving charges can claim that honor.
John Webb, Maine Criminal Defense Attorney Leads Law Firm Near Me in Southern Maine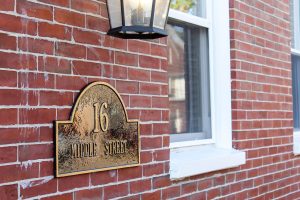 John S. Webb handles drug possession cases from his law firm office in Saco and a second law office in Portland, and he is very familiar with Maine criminal law. John regularly appears in every courtroom criminal justice system in southern Maine, including federal district courts.
Call Maine OUI lawyer Big John Webb at Webb Law Firm anytime day or night. John and his DUI attorney legal team answer the phone on weekends and holidays and represent clients in all counties and cities in southern Maine, from Augusta ME and south of there.
Your search for the best criminal defense attorney near me in southern Maine should include Webb Law Firm, with over 37 years of collective courtroom experience in handling various felony and misdemeanor criminal cases in State and federal courts. Free lawyer consultations and payment plans are available.
Education
J.D., Vermont Law School, 1992
Cum Laude
General Practice Program Class
B.S., Maine Maritime Academy, 1983
Professional Memberships
National College for DUI Defense (NCDD)
Member Since: 2009
State Delegate
Maine Association of Criminal Defense Lawyers (MACDL)
Member Since: 2009
National Association of Criminal Defense Lawyers (NACDL
Member Since: 2009
DUI Committee
Sanford Mainers Baseball Club
Member Since: 2003
GM & Assistant GM
York County Bar Association
Member Since: 1992
Past President, Past President's Committee and Member
Maine State Bar Association
Member Since: 1992
Maine Trial Lawyers Association
Member Since: 1992
Legal Training
Intoxilyzer 8000 Operator's Course, Portland, ME, 2017
Intoxilyzer 5000 Operator, CES, Inc. Florida, 2015
Intoxilyzer 8000, Training Industrial Training & Design, LTD Toronto, 2013
Sanford, Maine Class, Sanford High School, 1979
Norfolk Naval Shipyard, Design Engineering Division, Mechanical Engineer Portsmouth, VA 1983 – 1989
Assistant Engineering License, United States Coast Guard 3rd, 1983
Speaking Engagements & Achievements:
NCDD Summer Session 2016 Faculty Breakout Session Co-instructor, 2016 in Cambridge, MA
York County Bar CLE Defending Against the Intoxilyzer 8000 2015
Maine Association of Criminal Defense Lawyers OUI Seminar Defending OUI's in Maine 2014
MACDL Annual Meeting – Sentencing Techniques Federal & State 2014
Ohio Association of Criminal Defense Lawyers DUI Seminar Trial Skills Workshop Instructor 2012
National College (NCDD) Summer Session Cross Examination – Breakout Session Co-Instructor 2011
MACDL Annual CLE Bureau of Motor Vehicle (DMV) Issues & Case Update 2011
15th Annual NACDL DWI Means Defend With Ingenuity Field Sobriety Testing – Cross Examination Breakout Speaker 2011
NCDD Summer Session 2010 Closing Arguments – Breakout Session Co-Instructor 2010
Maine Criminal Defense Lawyers CLE Advanced Training for OUI Defense 2009
OUI CLE Basic OUI Defense Laying the Cornerstone 2008
Maine Criminal Defense CLE "Basic Training for OUI Defense" 2008
Lorman OUI CLE Strategies in Handling DWI and DUI Cases 2006
York County Bar CLE What Jail Can Do For Your Client 2005
Lorman OUI CLE OUI/DUI Defense: Demystifying the Science 2005
Lorman 'DWI/DUI CLE Strategies in Handling DWI and DUI Cases 2003
Lorman 'OUI CLE Strategies in Handling DWI and DUI Cases 2002
Additional Legal Services Experience
Mechanical Engineer, Department of the Navy, including project engineer for the Nimitz Class Aircraft Carriers from 1983 – 1989.
Three-year internship in York County (Maine) District Attorney's office from 1989 through 1992 while attending Law School.
Saco Maine Office
Phone: (207) 283-6400
Fax: (207) 283-4900
16 Middle St
Saco, Maine 04072
Portland Maine Office
Phone: (207) 835-7008
Fax: (207) 283-4900
120 Exchange Street, 6th Floor
Portland, ME 04101