Maine Drugs Crimes Defended by Attorneys Near Me in Maine
By: Maine attorneys John Webb and Vincent LoConte, Drug Defense Lawyers Near Me in Southern Maine, With Law Office Locations in Portland and Saco

In Maine, a person may be charged for possessing or trafficking various types of illegal drugs. Illicit drugs are categorized by Schedule in the Pine Tree State, to determine the severity of the consequences associated with each drug. Without question, drugs and alcohol account for a substantial portion of the legal work as criminal law attorneys, is as drug offense lawyers near me in Maine, along the sandy beaches of the southern Maine coast.
Possession of drugs means that the person intentionally or knowingly possessed what that person knew or believed to be a scheduled drug, which was in fact a scheduled drug. Some possession charges defended by our Maine lawyers are misdemeanor crimes, while others are felony crimes. Because cases involving drugs can derail your future on many levels, hire the criminal justice team that tirelessly works to achieve a great outcome for your case. While illegal possession of prescription drugs is also a crime, this article focuses on contraband chemicals and substances. This list includes a PCP drug, a speed drug, an acid drug, molly, a spice drug, an ecstasy drug, a GHB drug, cocaine, crack, special k, crank, angel dust, lysergic acid diethylamide (LSD), mescaline, or MDA drug.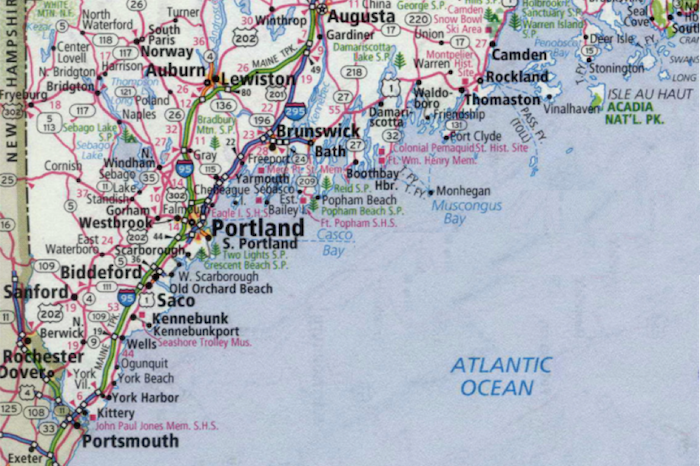 Maine Drug Penalties in Drug Arrests: Misdemeanor or Felony
Schedule W drugs may include cocaine, heroin, oxycodone, methamphetamine, LSD, methadone, fentanyl powder, and opiates. Schedule X drugs include Hashish, DMT, and Ketamine. Some Schedule Y drugs include Diazepam, Codeine, and Phenobarbital. Finally, Schedule Z drugs are the other drugs that are not included in one of the previous categories.
Possession of a Schedule W drug is a Class D (misdemeanor crime) in many circumstances. However, depending on the amount of the drug and whether that person has previous drug convictions, it may be elevated to a felony charge. In talking with our lawyers in Maine, be certain to fully disclose your past criminal history, so that your drug attorney can know the challenges that may arise based on that prior criminal record.
Possession of a Schedule X drug is a Class D crime. Possession of a Schedule Y drug is a Class E crime. Possession of a Schedule Z drug is typically a Class E crime. However, if the drug is marijuana and it is proven to be possessed in a large amount, then the class of the crime may be elevated. For example, if it is proven that a person is in possession of 1 to 20 pounds of marijuana, then it will be elevated to a Class C felony. Possession of more than 20 pounds of marijuana is considered a Class B felony.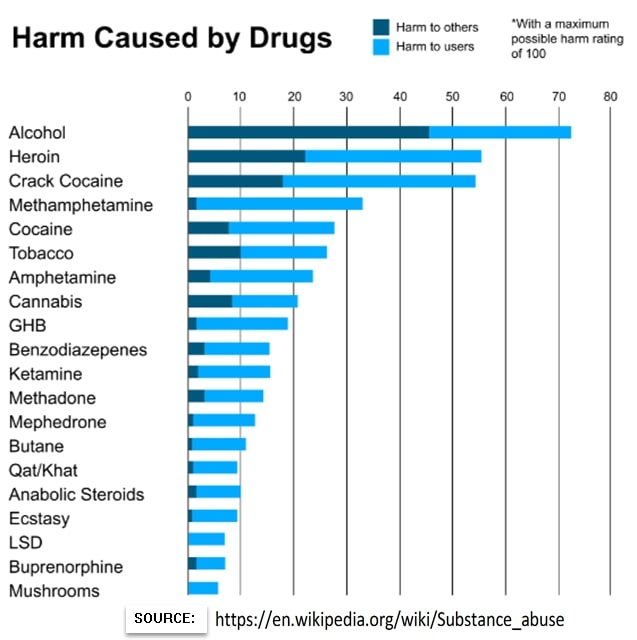 Maine Drug Laws: Trafficking Brings Serious Criminal Charges
In addition to possessing certain drugs, it is also illegal to traffic drugs in Maine. A person may be charged with trafficking in a scheduled drug if that person intentionally or knowingly traffics in what they know or believe to be a scheduled drug, and which is in fact a scheduled drug. Transporting and trafficking across state lines can lead to a harsh federal prison sentence, if the feds opt to take the case out of a Maine drug court.
Like the laws regarding possession of drugs, the drug trafficking laws range in severity depending on the Schedule of drug alleged. Trafficking in Schedule W drugs is a Class B (felony) crime. For Schedule X drugs, trafficking is considered a Class C (felony) crime. Whereas Trafficking in Schedule Y or Z drugs is a Class D (misdemeanor) crime.
What About Marijuana Possession in Maine?
Marijuana is one drug that a lot of Mainers have questions about. It is currently legal in Maine (although illegal federally) to possess marijuana in small quantities. Plus, this only applies if you are over the age of 21.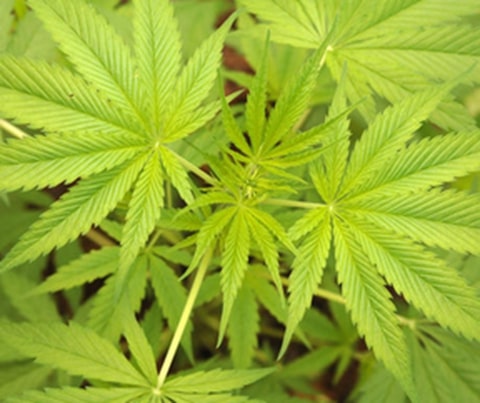 For those over the age of 21, you may lawfully (in Maine) possess as much as 2.5 ounces of marijuana. It is, however, illegal to consume marijuana if you are the driver or the passenger of a vehicle on a public roadway. It is also illegal to drive a vehicle at any time that you are impaired by the marijuana that you previously consumed or ingested.
If a person possesses a large amount of a particular drug, it may also be inferred that the person is trafficking in that drug. For example, if a person possesses more than one pound of marijuana, or 14 or more grams of cocaine, or more than 90 pills containing a narcotic other than heroin, it is inferred that the person is trafficking in drugs.
Potential consequences such as incarceration and fines can be imposed, if you are convicted of a drug offense in Maine. In some cases, a person may also face probation and/or a driver license suspension.
If you are convicted of trafficking drugs, and a motor vehicle is used to facilitate the trafficking of the drugs, then the Secretary of State's Bureau of Motor Vehicles may suspend your driver's license for up to 5 years. That period of driver's license suspension does not begin until after all incarceration has been served.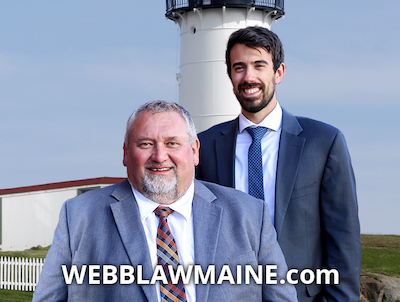 Finding Attorneys in Maine for Drug Charges Near Me in Southern Maine
An experienced drug defense attorney at Webb Law Firm can help you navigate your case and achieve the best possible outcome. As outlined above, drug offenses are particularly complex crimes that our criminal defense lawyers know how to defend criminal cases. Therefore, our legal team offers a FREE consultation on all cases where potential clients are charged with a crime, ranging from OUI-DUI to drug trafficking.
If you have been charged in the city of Portland, Biddeford, Saco, Brunswick. Lewiston or Auburn with a drug crime or any other criminal offense, ask for your free lawyer consultation with the criminal defense attorneys at the Webb Law Firm. Call today at 207-283-6400 for lawyers near me free lawyer consultation. Let's see if we are a good fit for your cases by having a virtual meeting or meet at one of our two law offices near me in southern Maine: Saco and Portland ME.