By Intern Nicole Williamson, UMaine Law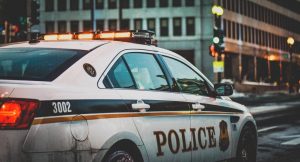 It's that time of year again, and alcohol plays as big a part in the festivities of this season as always. But before you get boozy celebrating you should make sure you have a designated driver or alternative travel plans. Every year, Maine OUI lawyers near me sees an uptick in drunk driving arrests during every holiday season, with Thanksgiving usually recording the highest number of OUI arrests in Saco and Portland, ME. And driving impaired while on drugs instead of alcohol has become more widespread than ever, especially OUI marijuana charges.
The best way to avoid an OUI is, of course, to avoid drinking or drugging and driving. Still, even folks who have the best intentions can get caught up in the holiday spirit and end up buzzed behind the wheel. The legal BAC limit for drivers over 21 years of age is 0.08%, so being buzzed is all it takes to land in jail.
A Maine OUI is both painful right away, plus the effects of a conviction can last your entire life. If found guilty of impaired driving of a motor vehicle or boat while intoxicated you immediately face heavy court fines, driver's license suspension, DUI school, an alcohol and drug assessment, and hard community service. Ten years after your OUI you may still find it tough to get a better-paying job, you auto insurance rates still may be too high, and some of your personal relationships may never rebound.
An OUI stays on your permanent record for life, so please call the Webb Law Firm before your first court date and OUI Super Lawyer John Scott Webb or Attorney Vincent LoConte will give you a free lawyer consultation over the phone or in person at either our Saco, ME or Portland, ME law firm.  John or Vincent is your legal advocate near me. Either attorney is a good fit for people who are not familiar with the Maine criminal court system.
John Webb has offered his legal services to his fellow Maine citizens for over 25 years, and he is a native of the Pine Tree State. He is a criminal defense lawyer who has garnered high attorney ratings and many lawyer reviews. If you ask Attorney Webb should you take a breathalyzer test when asked by police, he will say "no." He has handled some of the most difficult felony and misdemeanor cases in both federal and state courts.
What Should You Do After You Get Pulled Over?
So, you got behind the wheel after having some drinks, and now you've been pulled over. If the officer who pulled you over suspects you are driving while impaired, he or she will ask you to take a roadside breath test. The officer will hand you a portable breath tester a little larger than a highlighter pen and instruct you to blow steadily into one end. The portable breath tester records your blood alcohol concentration or BAC almost immediately, and the officer will continue with an OUI investigation that may include field sobriety tests.
Police use breath tests to measure your blood alcohol content (BAC). If you've just been pulled over, the kind they will use calculates BAC using a base breath temperature of 34 degrees Celsius. Often, police will instruct you to hold your breath before blowing and then blow into the device as long and hard as you can. This is going to raise your breath temperature and the device will read a higher BAC. The following tips can help keep that BAC reading from becoming inflated:
Don't let your breath temperature get too high. Before you blow, breath quickly in and out 3 or 4 times— do not hold your breath! The last breath you take before blowing should be a normal breath, not a deep breath. Then, blow normally—not as hard as you can. Then, without holding your breath, blow directly into the device.
Control how much breath goes into the OUI breath test machine. Most breath test machines require about 1.1 L of breath to get a reading. If you take a deep breath, you can blow 4-5 L of breath, on average. The breath at the end of your breath cycle is warmer than the breath at the beginning, so limit how long you blow in order to keep your breath temperature down. Aim for six seconds of steady breath, then stop blowing.
The result should be anywhere from 25% to 50% less than it would be if you held your breath and blew as long and as hard as you can.
What If I Refuse a Breathalyzer Test?
Maine is an "implied consent" state. This means that if you have a driver's license, you are legally obligated to agree to a breath test if a police officer suspects that you've been drinking. You can refuse to take the test, but be aware that if you do, your license will be suspended, and you will not be able to drive from the time the Bureau of Motor Vehicles (BMV or DMV) sends you a notice with the effective date of suspension at least until the time you have a hearing (this is true even if you haven't had anything to drink!) The police officer can also then get a warrant for a blood test, which will be more accurate than a breath test.
You can still be charged with, and convicted of, an OUI without submitting to a roadside breath test. You need to be aware that if you refuse a breath test and you are convicted of DUI in Maine, you will face longer driver's license suspension penalties.
Penalties for Refusal to Blow During an OUI Stop
1st refusal – 275-day driver's license suspension (18 months if you're under 21)
2nd refusal within 10 years – 2 year driver's license suspension (30 months if you're under 21)
3rd refusal within 10 years – 4 year driver's license suspension
4th refusal within 10 years – 6 year driver's license suspension
Call Our Top Maine Criminal Lawyers Near Me
An experienced OUI lawyer can help you navigate an OUI arrest. The attorneys at Webb Law Firm will give you a free lawyer consultation if you call today. They know how to provide legal services that can change the course of your case. Payment plans are available and we will do our best to keep you informed of all new developments in your case. An OUI case can take 6 or more months to reach a resolution so please know that up front. The Maine criminal justice system hears thousands of cases each calendar year, and the Covid situation has slowed down a lot of courts, although we see  much improvement.