Updated May 7, 2021 by John Webb, Super Lawyer and OUI-DUI Defense Lawyer for Over 28 Years

Is OUI a felony or is impaired driving a misdemean9r in Maine? When cuffed and taken to jail on a Maine OUI laws first offense, many people ask, "Is driving under the influence a felony?" Unless death or serious injury occurred (while driving drunk or on drugs) in an OUI accident, then it is a misdemeanor.
In addition to discussing our state's Maine DUI laws, this article touches on the Maine OUI process, what does OUI mean, and the license suspension impact that occurs in conjunction with OUI arrests in Maine. Luckily, under Maine OUI laws, first offense OUI offenders face the most reasonable conviction penalties (usually no more jail time. smaller court fines, shorter probation periods, and shorter suspended driver's license consequences).
In this article, OUI charges and penalties in Maine are explained. Eight out of 10 people arrested for impaired driving face a Maine DUI first offense. Although every pre-arrest roadside test is OPTIONAL and VOLUNTARY, most people confronted by police after a traffic stop try to perform the three non-scientific  standardized field sobriety tests.
What Is OUI Driving? Maine Drunk Driving Laws
OUI vs DUI Maine. Operating under the Influence Maine laws are identified as being Maine's drunken driving law. OUI crimes can be felonies or misdemeanors, depending on the driver's prior OUI arrests. An OUI first offense is a misdemeanor crime almost every time, but there are exceptions that can bump even a first OUI into a felony case.
Driving under the influence (DUI) and OUI (operating under the influence) are the same OUI drunk driving or drugged driving crime. But, for certain repeat OUI-DUI offenders involving an accident injury to others (or causes a fatal accident), the OUI driving offense can be a felony.
Losing the right to drive in the Pine Tree State occurs, in all instances, if convicted. If you act promptly (i.e., within 30 days of arrest) to file an administrative license suspension appeal, our criminal defense attorneys near meoften can procure a hardship license to help our clients get to and from work, by use of an ignition interlock device.
Maine law bars this restricted permit, however, for a high alcohol level case. So, no matter of you tested over the legal limit in Maine or were charged with an OUI refusal to test (after arrest), call for immediate assistance from a Portland ME and Saco ME criminal defense lawyer with high attorney ratings.
OUI vs DUI vs OWI vs DWI: Why so many acronyms in America? These are drunk driving laws, regardless of the acronym being used. Since the USA is the only country on earth with no national, uniform driving intoxicated law, every state has enacted its own specific crime, and an acronym to be the shortcut method of referring to that criminal act.
Most people facing an OUI charge have heard of DWI (Driving While Intoxicated) or DUI (Driving under the Influence of Alcohol or Influence of Drugs) charges, but what about OUI, or OWI?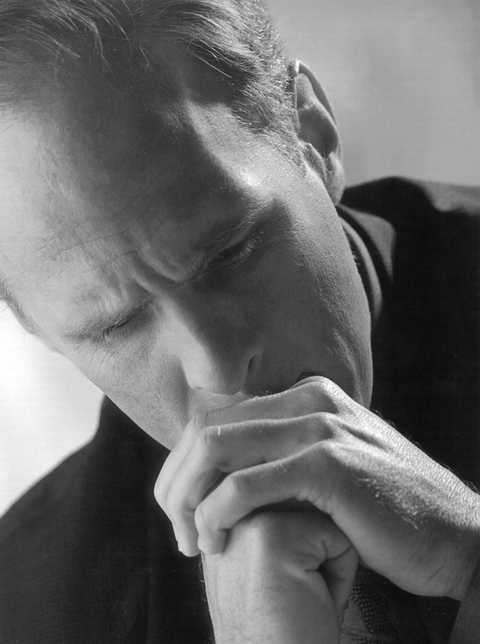 The short and simple answer: An OUI offense is a criminal offense that can take away your right to drive and put you in jail. While DUI and DWI are the abbreviations used in nearly 90% of the states, a few non-conformist states like the Pine Tree State prefer describing it with different letters.
When is an OUI a felony in Maine? Make no mistake: The OUI legal consequences contained in the Maine OUI statute can be severe and long-term. This quick chart shows you OUI penalties in our state. Driver's license impact for most clients is the second biggest concern, with the lifetime criminal record that an OUI conviction brings being their greatest fear.

For more information on OUI penalties in Maine, CLICK HERE.
What Is the Difference Between OUI and DUI?
So, the OUI Maine acronym for intoxicated driving pertains to drunk driving or drugged driving. OUI vs OWI, or DUI vs OUI makes no difference, since impaired driving is the generic offense being identified. Driving while impaired [D.W.I], driving under the influence [D.U.I], operating while intoxicated [O.W.I.], or operating under the influence [O.U.I] are the identical crime.
What does OUI stand for? Cease searching for phrases like "DUI OUI," "OUI meaning law." or "OWI vs OUI." Just know that the OUI acronym in Maine is our state's operating under the influence (OUI) law. This crime can be proven with or without a breathalyzer test or a blood alcohol content reading.
Each state writes their own statutes for impaired driving. Being charged with DUI in Maine is sometimes called "OUI driving." Once a new state statute is published and starts being discussed by police officers, and gets mentioned in the news and courtrooms, members of the public start shortening the crime to an acronym.
OUI Definition and Its Origins. The State of Maine and two other states, Massachusetts and Rhode Island, use this abbreviation. Maine basically picked up the acronym that was already used in Massachusetts.
Other states started using OWI, which stands for Operating While Intoxicated. This is the drunken driving abbreviation used in Iowa, Indiana, and Michigan.
A simple OUI definition is the motor vehicle crime of impaired driving. This includes drunk driving and drugged driving when you define OUI in the State of Maine.
Need Legal Help After Your OUI Charge? Start Here!
The days following an OUI arrest in ME are confusing, stressful, and highly complicated. On one hand, you are shaken up and scared. Some think that if blood tests or breathalyzer readings are over the legal limit that they have no chance of a favorable outcome, which is not necessarily true.
At the same time, most clients are concerned about keeping their driver's license. Indeed, for many people a Maine OUI can affect your future and your legal standing in the community. John Scott Webb has been named as a New England Super Lawyers recipient for multiple years.
To get in touch, feel free to call, fax, or email our criminal law firm near me. Our two criminal attorneys are all experienced Maine drunk driving lawyers near me in southern Maine and offer a FREE lawyer consultation.
Call today for our best OUI attorneys nearby in southern Maine, with offices in Portland and Saco. 207-283-6400. When you retain the Webb Law Firm, our legal team will tackle this legal problem together.
Legal matters as complex as an OUI in Maine require expert legal advice and representation by an attorney skilled in Maine traffic laws. Our three Maine attorneys, John S. Webb, and Vincent LoConte are here to assist you, starting with our FREE lawyer consultation. Ask us about our manageable payment plans.